Welcome Aboard Matey's!!!
This year, one new administrator and two new teachers jumped aboard Maywood's 'Ship of Success'. Most of the treasured cargo in the ship's hold (students) have met our new courageous captain, Mr. McCain, at the back-to-school bash. Mr. McCain's parents are Scott and Shari McCain, who live in Fremont, Nebraska. His older sister, Lindsey, and her husband, Mike, live in Eau Claire, Wisconsin. Mr. McCain has earned his bachelor's degree in K-12 special education and a master's degree in educational leadership.

The ship's crew of teachers and students welcomed Mr. McCain along with our new second grade teacher, Mrs. Jacobson, and the new band teacher, Mrs. Van Zyl.
Mrs. Jacobson is originally from Hershey and graduated from Hershey High School. She has received her bachelor's degree from the University of Nebraska at Kearney in Early Childhood Unified and Elementary education. She is also currently pursuing her master's degree in reading from Doane University.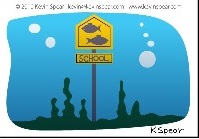 Mrs. van Zyl is our new music teacher whom we have had the honor of welcoming. Though she hasn't made any kids walk the plank yet, you can bet your sand dollars that she'll have them singing ditties and sea shanties like seasoned sailors!. She is setting the bar pretty high and the students are loving every bit of it. Students are beaming with joy when they walk into school. This could be a year for the books with students happy and teachers doing what they love. So ahoy, me hearty's! All hands on deck! And remember to keep your sails trim, or we mights have tuh lower the boom on ye, and ye will be in Davey Jones' locker soon . . . Arrr! Have a great and successful year!!!