Anna Meyer
3rd Grade Teacher
My name is Anna Meyer. I am originally from Atkinson, Nebraska, which is North Central Nebraska, where I graduated from West Holt Public Schools. From the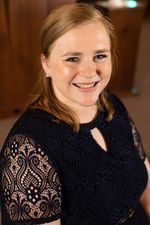 re I attended and graduated from Peru State College in the Spring of 2021 with a degree in Elementary Education and an endorsement in Early Childhood Education.
When I am not in school, I love to spend time with my niece and the rest of my family and friends. I also like to spend time outside.
Teaching has always been a passion of mine. I am excited to start my teaching journey at Maywood Public School. I look forward to getting to know my students as well as the community.