Top Stories
by Stevie Handsaker Every fall, the Southwest Region of Nebraska Game and Parks sponsors the Kayak Kids Essay Competition. The essay is open to two different age groups, 11 to 14 and 15 to 18. Maywood Public Schools writing teacher, Robyn Carey, invites her students to submit essays as part of the narrative writing curriculum. When asked why she has students participate in this activity every year she said, . . .
Current Highlights
‹
›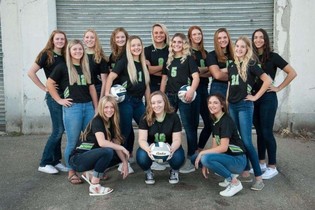 B ump! Set! Spike! Volleyball season has begun and our MHC Wolves started us out with a strong victory against Sandhills Valley and Paxton on August 27th! I interviewed Coach Armstrong about the coming season: when asked how she thought this volleyball season was going to go, she replied, "I'm really excited that we're able to be in the gym," stated Coach Armstrong, "it's also been really awesome to see the progress of all 14 girls on the team so far this season." Coach Armstrong was then asked about how she . . .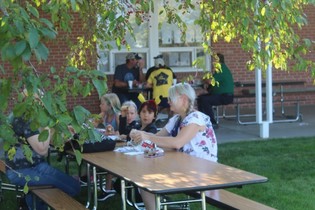 The sounds of laughter and people talking drifted across the school yard. Small groups clustered around picnic tables eating hotdogs, chips, and cookies happily as the sun was shining and children played. Parents, teachers, students, and families all having a blast. This was the atmosphere at Maywood schools on August 17th. After a long summer and some online school, students and teachers have finally returned to school. It was amazing to see people again after being quarantined due to Covid-19! Everybody was happy to be out and socializing once again. There . . .