Terri Osborn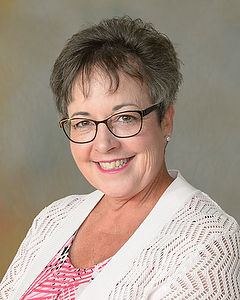 6th Grade Teacher
Hello everyone,
My name is Terri Osborn, and I am a 56 year-old second-year teacher. I earned my K-8 Elementary Education Degree and graduated in 2020 from Chadron State College. I began my college education with Chadron State in the fall of '83 as a Music Major and completed 1 1/2 years before starting a family. I have taught voice and piano lessons for 30 years and also taught K-8 Music at Class I schools for 12 years.
My husband Stephen and I have been married for 37 years and have five grown children and eleven grandchildren with one more on the way. We currently live in Curtis, Nebraska where Stephen is the PK-12 Principal for Medicine Valley Public Schools. Our hometown is Chadron, and we are fortunate to have all of our family within six hours driving distance.
It has always been a dream of mine to have my own elementary classroom and get children excited about learning, and I feel so blessed to have this opportunity. Last year, I was the 4th Grade teacher at Hayes Center. It was a great year, but I am so happy to be back at Maywood where I student taught! I am so thrilled to be the 6th grade teacher for Maywood Public Schools! Go Wolves!
I just know we are going to have a wonderful year!