Helen-Ann Mesmer
English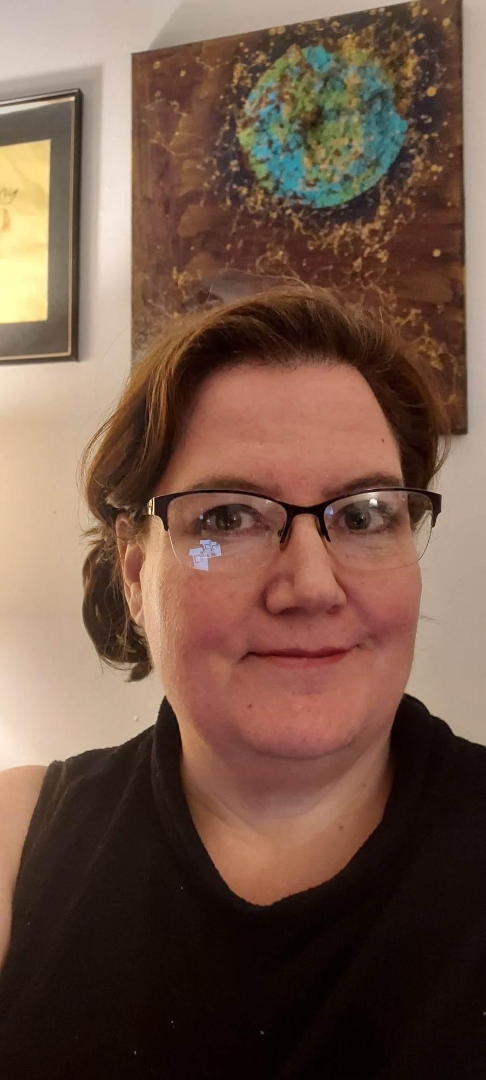 Hello! My name is Helen-Ann Mesmer, and I'm proud to be Maywood Public School's 7-12th grade English Language Arts teacher. I've lived most of my life in North Platte, but I've also lived in New Mexico, Arizona, Missouri and Washington State. I have Bachelor's degrees in Education and Broadcast Production, and a Master's degree in English. My favorite things to read are autobiographies and mysteries. I also enjoy an issue or two of People magazine!
I love teaching and have taught on and off since 1999. I taught in Spokane at the Union Gospel Mission in Spokane to Mid-Plains Community College in North Platte before coming to Maywood. In my spare time, I like hanging out with my son, reading, photographing the beauty of Nebraska, taking care of my parents, walks, and learning all I can about animals. My goals in life are to: be challenged and to challenge others to grow academically; use my experiences to help students achieve their goals; and create an environment of daily active learning and joy. I also want to have more poetry and short stories published.
I've said it once and I'll say it again: I landed well in Maywood. I truly believe we have the best and the brightest!