Two new teachers join Maywood's starting lineup
5th grade teacher - Mrs. Fletcher
Elizabeth Fletcher grew up in North Platte where she currently lives with her husband, Travis and their two children, Rowan and Wren. Spending time with her wonderful family is a priority to her. In the summer, you can typically find them outside gardening, biking, BBQing, and camping. On colder days, they like to watch movies and read books together.
Music has always been a big part of her life and she studied Music Education in Oklahoma right out of high school. Before becoming a 5th grade teacher, she taught private violin and viola lessons which she greatly enjoyed. Nowadays, she mostly plays viola with the Sandhills Symphony and at church.
In the fall of 2018, she began volunteering at Lincoln Elementary in North Platte as a math tutor. One of her biggest joys is listening to students talk about math. She loves all the different strategies that can be used in solving math problems.
In May of 2020, she fulfilled a lifelong dream of completing her teaching degree from Chadron State College. She is thrilled to be a part of Maywood Public Schools as the 5th grade teacher. "5th grade is an exciting time of growth academically, physically, emotionally, and mentally for many students." She feels blessed to be a part of this special time in their lives. She is passionate about teaching, and her goal is to bring a quality education to her students by developing a relationship with each one.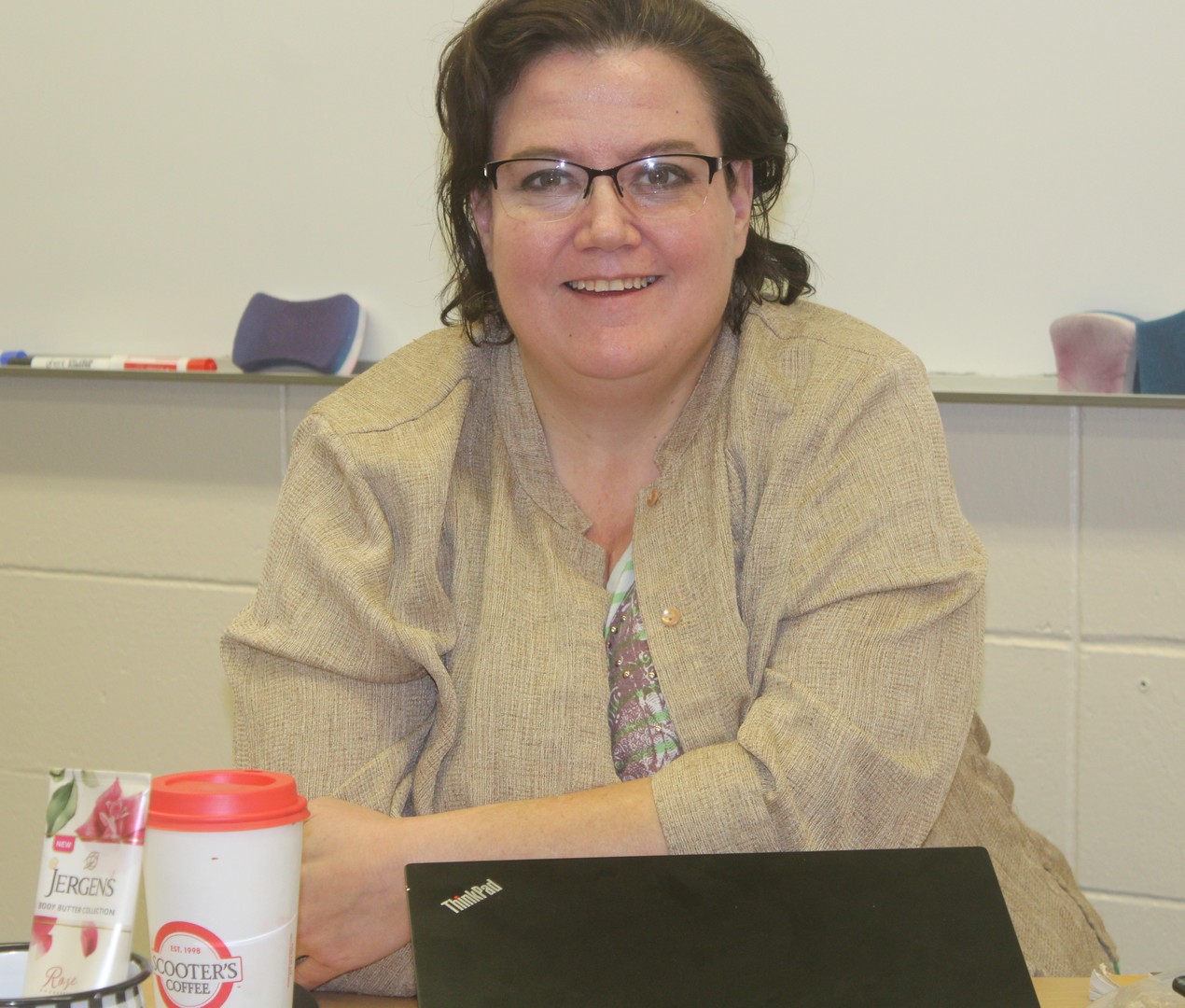 7-12 English teacher - Ms. Mesmer
Ms. Mesmer was born in Nebraska and has spent most of her life in North Platte. She has a son named Zander who is about to turn 15. They love road trips, taking pictures, eating in different places, and playing games. They also love hanging out with Ms. Mesmer's mom, who is a retired Speech Pathologist/Special Education teacher. She helps her mom with her dad who has Alzheimers and is in a home in Sutherland. She likes writing poetry and short stories. She loves all animals, especially dogs and cows.
Ms. Mesmer has also lived in New Mexico, Arizona, Washington State, and Missouri. She has a Bachelor's of Science in Broadcasting and a Master's of Art in English. She is currently finishing up a degree in Education through Chadron State College. She has taught English for over 10 years at different colleges. She loves teaching and couldn't wait to do it full time.