GI Jane a Reality?
In December 2015, Defense Secretary Ash Carter stated that starting in 2016 all combat jobs would open to women. The formal process to open combat jobs to women began in January of 2013. This decision opened 237,000 military jobs previously off-limits to women. Those include infantry, armor and special operations. The Army, for example, opened jobs in sequence, starting with engineers in 2014 and applied the lessons it learned in that branch to armor and infantry units in 2015. Those two branches account for more than 90,000 jobs, the largest share of combat roles closed to women. Currently there are about 1.4 million members of the active-duty military, about 14% of them women.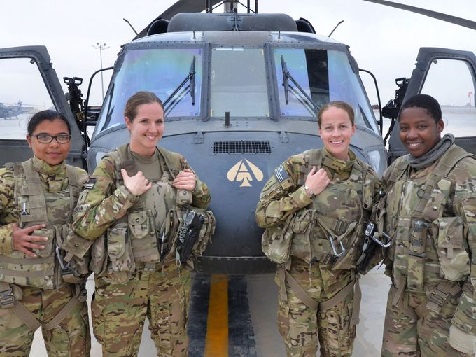 The Pentagon is developing gender-neutral tests that men and women must pass to qualify for combat roles. The Marine Corps already has developed five physical tests that 400 men and women will take. They include lifting and handling a simulated tank round and scaling a wall, said Col. Jon Aytes, of the Marine Corps policy branch.
Women already serve in combat roles, flying warplanes, for example. Since the start of the wars in Afghanistan and Iraq, 292,000 women have served in war zones out of a total of almost 2.5 million. In both wars, at least 150 women have died from combat or noncombat causes, and more than 950 have been wounded in action according to military records.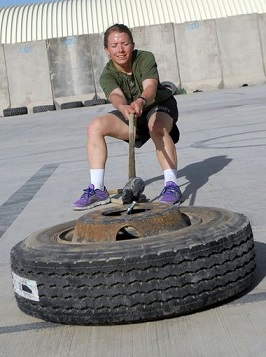 It should be noted that the decision to integrate women into front line positions was not supported by Chairman of the Joint Chiefs of Staff Gen. Joseph Dunford of the Marine Corps, who wanted to keep certain direct combat positions such as infantry and machine gunners closed to women. Opponents of the ban say the presence of women in combat units will disrupt the cohesion of the team, and male soldiers won't be able to trust that a female is able to adequately back them up. They also say women are not physically capable of the same duties as men, which could endanger other members of the group. They maintain that attempts to include women in unit camaraderie will lead to accusations of sexual harassment and prevent women from being fully integrated into the team.
There are countless articles, blogs, etc., about women fighting and the opinions vary from supporting it and thinking that it is a good idea, to thinking that it is not a good idea because women are not as strong or fast as men are and they won't be capable as doing as much as men can. Whether or not women can succeed in front line combat positions may, ultimately, rest in the will of the American people. Will they have the fortitude to watch and accept the inevitability of equality: flagged-draped coffins returning home, filled equally with fallen fathers and mothers, sons and daughters, brothers and sisters?