New Teachers Bring Wealth of Experience to MPS
The 2015-2016 school year here at Maywood Public Schools is in full swing. It should be a very fun year this year with the students eager to learn and the many new teachers ready to spread the knowledge.
Mrs. Kinnison - English
One of these teachers in particular is the new book worm, and English teacher, Jennifer Kinnison. A native Texan at heart, Kinnison moved up to Nebraska because of her love for education . . . and a certain Maywood science teacher. She first realized her true potential as an educator in 2009. Then, in 2011 she had a great opportunity given to her to do some student teaching on the NATO military base in Belgium. Mrs. Kinnison also graduated from the University of Texas in Dallas in 2011 where she received a BA in History and a minor in English. Over the past three years she has taught 9th and 10th grade in Plano, Texas. She currently lives in Curtis with her husband Dustin, and their dog Dante and cat Pepsi. In addition, they will also be adding a little baby to the family as well. When she isn't working, she enjoys traveling to Colorado and Texas to see each other's families, reading, watching tv, and working on home improvement and woodworking projects with Mr. Kinnison.
Mr. Ellis - Physical Education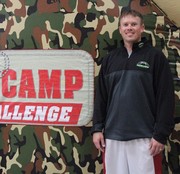 Jeff Ellis is our new P.E. teacher and head boys basketball coach. Mr. Ellis grew up in Gothenburg, Nebraska, and graduated in 1998. He attended the University of Nebraska-Kearney from 1998-2003, where he received his Bachelor's degree in K-12 Health and Physical Education. In 2008, Mr. Ellis got his master's degree in Educational Administration from the University of Houston-Clear Lake. Mr. Ellis's first teaching assignment was in Houston, TX in 2004 where he taught and coached for 5 years. For the previous six years he taught and coached at McCook High School. He has coached basketball, football and track since he started teaching.
Mr. Ellis's family includes his wife, Heather, two children Addison, 8, and Andrew, 6. Addison will be in the 3rd grade and Andrew will be in the 1st grade at McCook Elementary in McCook, NE. He also has a Boston Terrier dog named Izzy. He enjoys being involved and spending as much time as possible with his family, and he also has a huge interest in sports. He enjoys playing basketball and golf with his friends and colleagues.
Mrs. Kennedy - Kindergarten
"There's a new kid in town" and she's teaching Kindergarten. This will be Mrs. Kennedy's first year teaching at Maywood, but her fourth year teaching kindergarten. Mrs. Kennedy says she loves teaching kindergarten because of all the exploring, learning, and fun they get to have each day.
Mrs. Kennedy is originally from Callaway, Nebraska. She grew up on her family's farm and has long understood and apreciated the power of hard work and dedication. She received her Bachelor's in Elementary Education in 2012 from Chadron State College and is currently working toward a Master's in Curriculum and Instruction. Her philosophy as an educator is that all students are capable of learning. It's her role as the teacher to ensure that the diverse needs of her students are met so all students can achieve success. It's also her goal to help her students see the value in learning and education from an early age.
Mr. Miller - Mathematics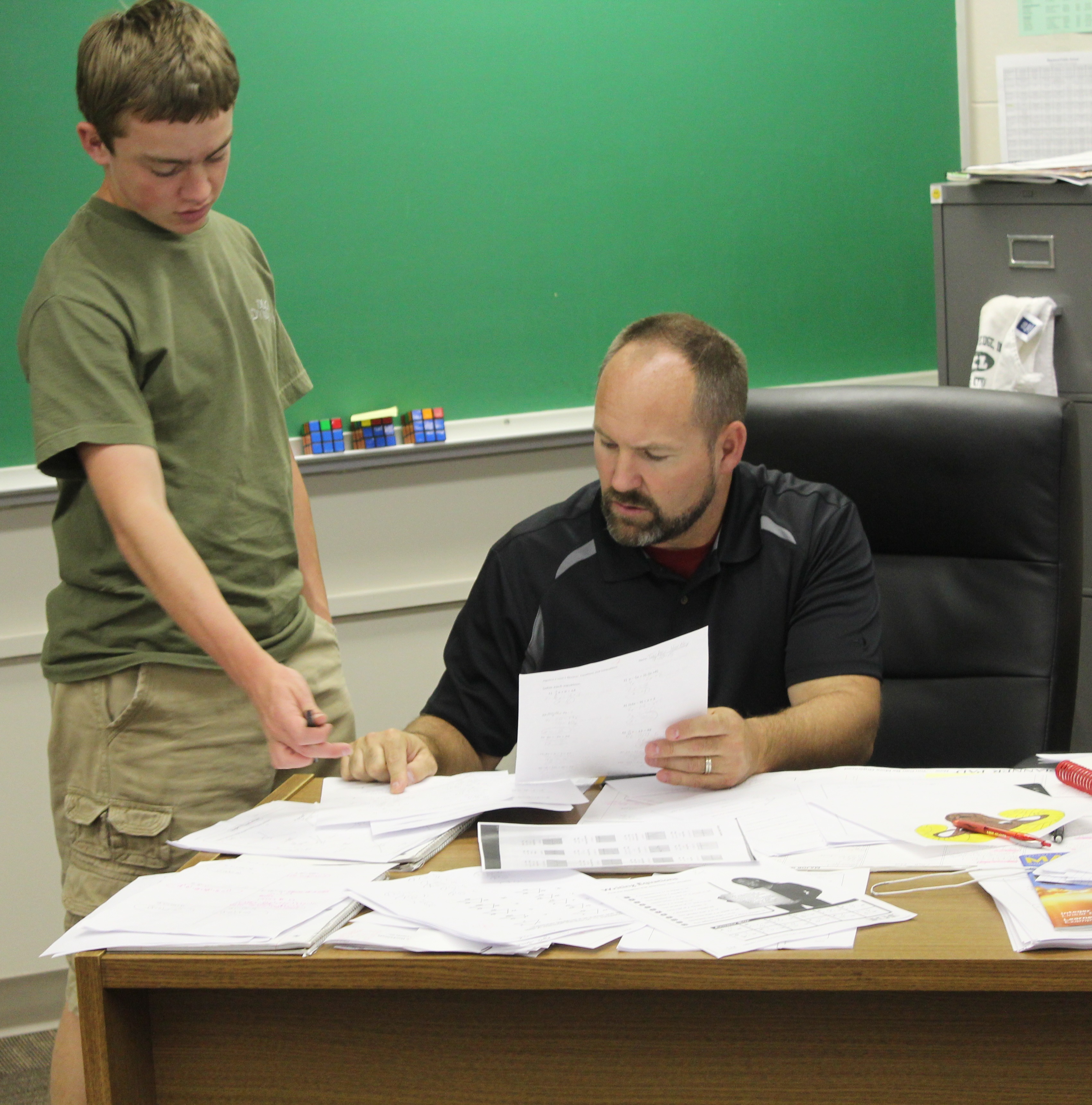 However you add it up, MPS has a great new math teacher, Shane Miller. Mr. Miller graduated high school from Crofton, NE, and college from Midland University in Fremont, NE. From there, he moved with his wife (Jeanine) and children to Farmington, AR where owned and operated a lawn mowing and sprinkler installation company for 15 years. While in Arkansas, Mr. Miller attended the University of Arkansas and received his Masters of Arts in Teaching in 2009. "I've been teaching high school math ever since." His two oldest sons (Brandon and Alex) are out of college and working, and his youngest son (Austin) and only daughter (Hannah) are currently in college.
Mr. Miller feels that relationships play a vital role in education today. Relationships between school/teacher, teacher/student, school/parents, and teacher/parents. To give students the best opportunities to succeed, all of those relationships need to be cultivated and monitored. Another vital factor for student success is student responsibility because they are ultimately the ones in control of their learning. "I look forward to learning from and about the students here at Maywood, and will work hard to help equip them with tools to be successful after high school. I look forward to meeting parents and teaching your children."
Mrs. Burkholder - Preschool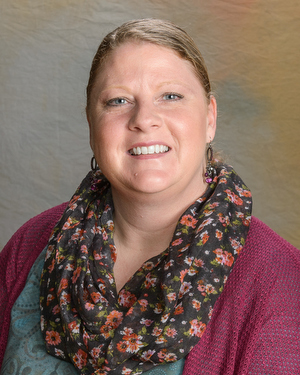 Kendra Burkholder is Maywood's new preschool teacher. Mrs. Burkholder is originally from Colorado and moved to Nebraska on a quest to find "The Good Life!" She earned her Bachelor of Science degree in Elementary Education from Chadron State College in 2006, and is currently working on an Early Childhood endorsement. She taught 2nd grade at Hall School in North Platte for 7 years and substitute taught in Maywood last year. "I have two grown sons of whom I am very proud."
Mrs. Burkholder stated that she is excited to be laying the ground work for our children's first exposure to education. "I believe all children are capable of learning, setting and achieving goals, and succeeding academically. As an educator I want to give students the opportunity to reach their full potential and empower them to be all that they can be."